'Omnia Pro Christo'
Cardinal Wiseman Catholic School was founded by, and is part of, the Catholic Church. Our ethos is made explicit to our pupils, staff, parents and community through our commitment to the Wiseman Virtues. These virtues embody what it means to be a person committed to leading a life of moral purpose, whether that person is of the Catholic faith, or of any other faith background, or of no faith at all.
In our school we find inspiration from the motto of Cardinal Wiseman, 'Omnia Pro Christo' – meaning 'All for Christ'.
---
Cardinal Wiseman Catholic School is a community built on the teachings and person of Jesus Christ where everyone aspires to the Wiseman Virtues so that our learning and living is "all for Christ".
In our learning we aim to grow more …
… curious and active by delivering and participating in an exciting and innovative curriculum, both inside and independently outside the classroom, to instil a life-long passion for learning in all
… eloquent and truthful by confidently expressing ourselves with grace and honesty and valuing the veracity of the information that we share with others
… learned and wise by nurturing our God-given gifts and talents, showing resilience when faced with challenges and recognising God in all our learning
In our living we aim to grow more…
…grateful and generous by being proud to be part of Cardinal Wiseman Catholic School and community, being of service to others and celebrating both our own and others achievements with a sense of joy
…attentive and discerning by showing moral courage in our daily actions and making the right choices in difficult situations
…compassionate and loving by recognising that we are all children of God, unique and precious, who show love and respect for one another
…faith-filled and hopeful by trusting in God's plan for us and putting our faith into action to make a difference to the world
… intentional and prophetic by aiming for success and aspiring to be the very best that we can be
The school is conducted as a Catholic school in accordance with canon law and teachings of the Roman Catholic Church, and in accordance with the Trust deed of the Archdiocese of Birmingham and in particular: religious education is in accordance with the teachings, doctrines, discipline and general and particular norms of the Catholic Church; religious worship is in accordance with the rites, practices, discipline and liturgical norms of the Catholic Church; and, at all times the school serves as a witness to the Catholic faith in Our Lord Jesus Christ.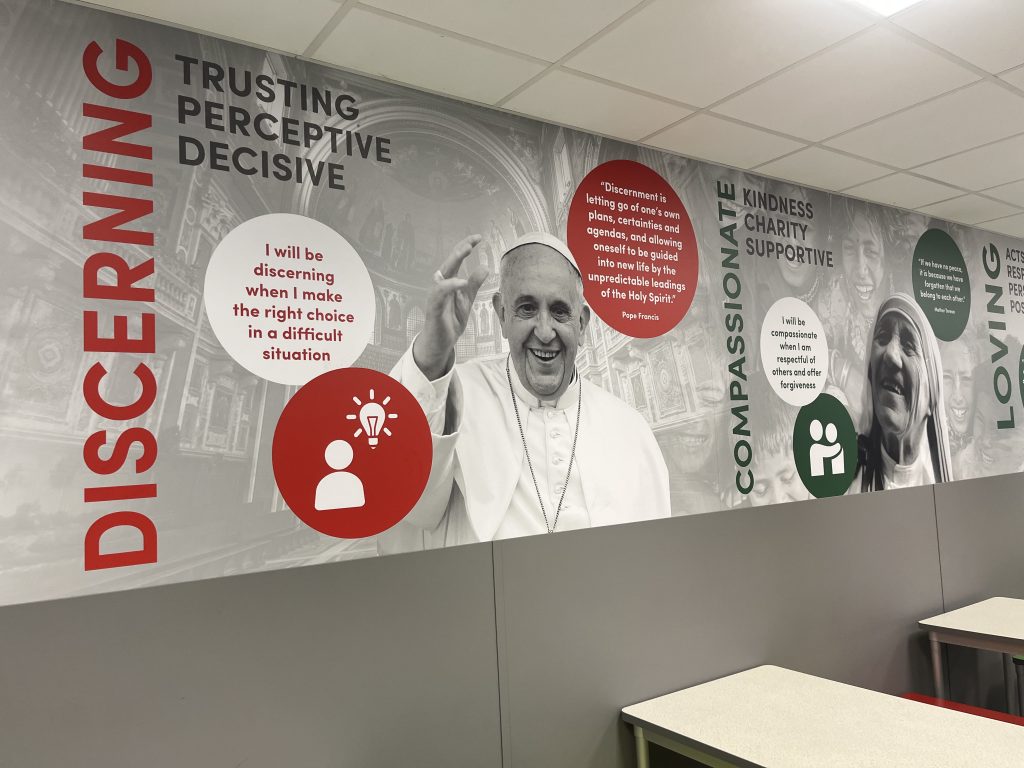 "At Cardinal Wiseman we encourage students to be the person God has created them to be, to always strive to be the best version of themselves"
(Mrs Jenkins, Head of RE)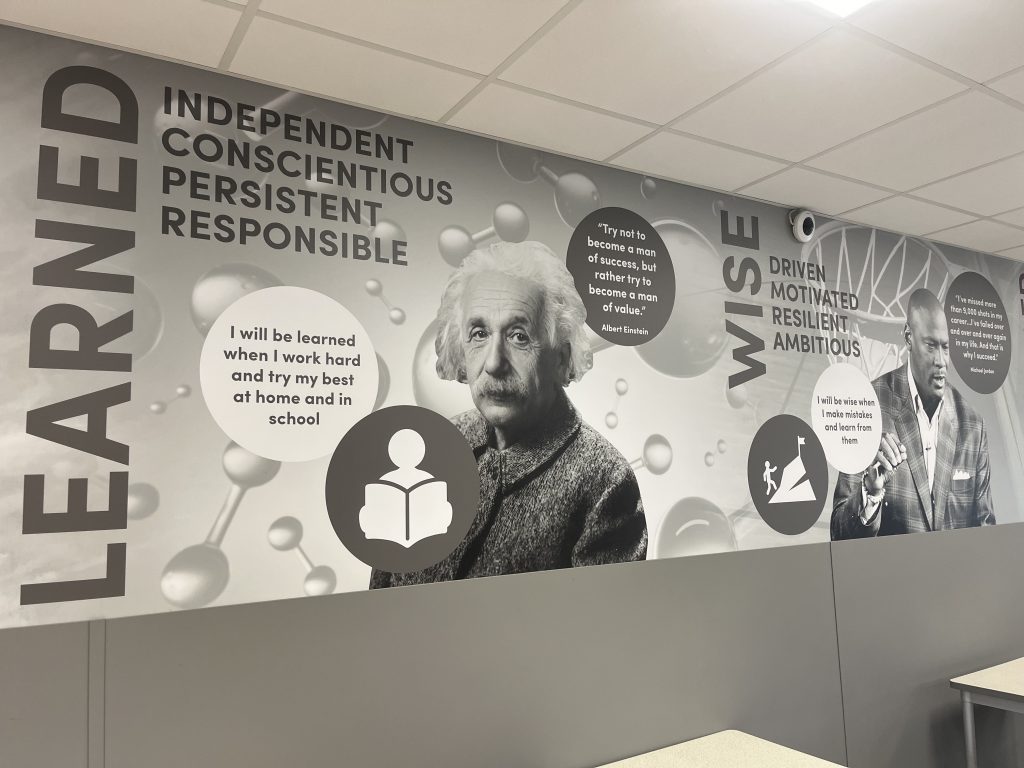 "School is like a jigsaw puzzle and alongside our education Christ is right at the centre"
(Vicandria Yr8)
The following documents are available to download if you are interested in finding out more about our Catholic ethos: