Developing Physical Literacy through the development of knowledge, physical competences and character.
 Giving the pupils improved life chances through a healthier and more active lifestyle.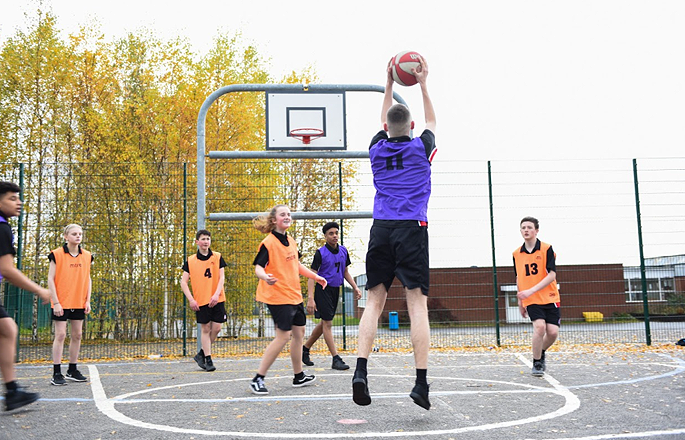 Here at Cardinal Wiseman we work tirelessly to improve the life chances of our pupils by developing their physical literacy. This is done by improving pupils physical competencies, knowledge and their character.
Physical Competencies
The development of pupils physical literacy and fundamental skills through a sequenced practical curriculum which emcompasis a broad range of sporting and physical activities.
Knowledge
Learning about the human body and how to lead a healthy and active lifestyle. This includes nutrition and the short and long term effects of exercise. Pupils will also learn about inspirational sporting icons and the different careers in P.E
Character
The development of pupils character through our Me In P.E system. This assess pupils across the following areas.
Please use the links below to learn more about what we do and why. If you would like to learn more or have any questions please contact [email protected].