At Cardinal Wiseman we have very high expectations of our students' home learning. Our aim is to instil excellent home learning habits from Year 7. We aim to create independent learners at Key Stage 3 so that these are embedded in preparation for their futures.
Pupils at Cardinal Wiseman who consistently complete home learning on time and to an excellent standard are:
Curious and active - delivering and participating in an exciting and innovative curriculum, both inside and independently outside the classroom, to instil a life-long passion for learning in all
Intentional and Prophetic - Aiming for success and aspiring to be the very best that we can be
At Cardinal Wiseman Catholic School we aim:
To establish the attitudes and independent study habits needed for post 16 education.
To prepare our learners effectively for all examinations.
To develop, extend and apply knowledge and understanding relevant to curriculum subjects.
To actively engage parents and carers in home learning.
To build a shared sense of identity and common purpose.
To be guided by the Wiseman Virtues to enable them to be successful in their home learning activities.
To enable students to see the importance of revision and how to effectively revise for their qualifications.
Home learning at Key Stage 3
Students receive a home learning book at the beginning of every half term. This contains 30 minutes of home learning from every subject for every week (approximately 6 hours a week). This work helps to consolidate the work that they have learned in class that week and builds students up to the end-of-term test. Students use their termly knowledge organisers to support with the completion of home learning.
Home learning is checked weekly by a students' formation tutor. Rewards are given who complete home learning to an excellent standard. Students who don't complete will need to attend home learning support the following week after school to catch up.
In addition to the home learning books, occasionally projects will be set over school holidays.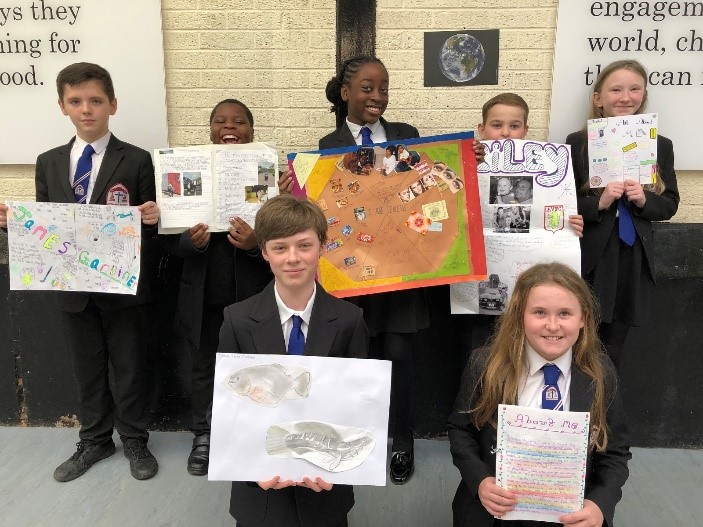 Home learning at Key Stage 4
Students are set approximately one hour of home learning an evening in accordance to their home learning timetable. This will be a combination of quizzes, online tasks, essay questions and revision tasks.
Home learning is checked by class teachers. Rewards are given to students who complete home learning to an excellent standard. Students who fail to complete home learning will have their achievement cards marked and will need to attend home learning support the following week.
What support is available?
The library is open daily until 4pm to support students in the completion of their home learning
The Learning Support Centre is open until 4pm on Mondays, Tuesdays and Thursdays to support students who are struggling with completion of their home learning.
Home Learning Support is enforced every Monday and Tuesday for students who fail to complete home learning to a high standard. Students can also choose to attend this voluntarily.
How can parents/carers support their children?
1. Set up a home learning-friendly area. Make sure they have a well-lit place, quiet place to complete home learning.
2. Schedule a regular study time. Some children work best in the afternoon, following a snack; others may prefer to wait until after dinner.
3. Check your child's home learning at least weekly. At Key Stage 3, you must sign their home learning book weekly.
4. Keep distractions to a minimum. This means no TV, loud music, or phone calls. (Occasionally, though, a phone call to a classmate about an assignment can be helpful.)
5. Be a motivator and monitor. Ask about assignments, quizzes, and tests. Give encouragement, check completed home learning.
6. Praise their work and efforts. Mention academic achievements to friends and relatives.
7. If there are continuing problems with home learning, get help. Contact your child's head of year or their subject teacher via email.
For more information please see our home learning policy: