At Cardinal Wiseman we have very high expectations of our students' home learning. Our aim is to instil excellent home learning habits from Year 7. We aim to create independent learners at Key Stage 3 so that these are embedded in preparation for their futures.
Pupils at Cardinal Wiseman who consistently complete home learning on time and to an excellent standard are:
Curious and active - delivering and participating in an exciting and innovative curriculum, both inside and independently outside the classroom, to instil a life-long passion for learning in all
Intentional and Prophetic - Aiming for success and aspiring to be the very best that we can be
At Cardinal Wiseman Catholic school we aim to:
enable all students, including those with SEND, to make good progress
establish the attitudes and independent study habits needed for post 16 education and for our students to be able to see themselves as lifelong learners
establish effective revision habits
promote cooperation between home and school in supporting each child's learning
enable all aspects of the curriculum to be covered in sufficient depth;
consolidate and reinforce the learning done in school, and to allow students to practice skills taught in lessons
help students to develop good work habits for the future
Homework in KS3 (Years 7,8 and 9)
All students complete the majority of their homework in their homework booklets (Maths homework is completed on 'HegartyMaths' and Computing homework is completed on Google Classrooms.) where tasks have been predetermined to enable students to consolidate their understanding of what has been taught in class.
Students in KS3 receive homework from subjects on rotation. (7 subjects in week 1 and 7 subjects in week 2)  with the exception of Science which is completed daily through the online learning platform 'Tassomai' and in PE where homework is completed weekly to ensure that students receive the theory content that they need to be successful.
All homework is revision based and consists of a knowledge quiz followed by a revision based application task.
Homework completion is monitored by form tutors each week.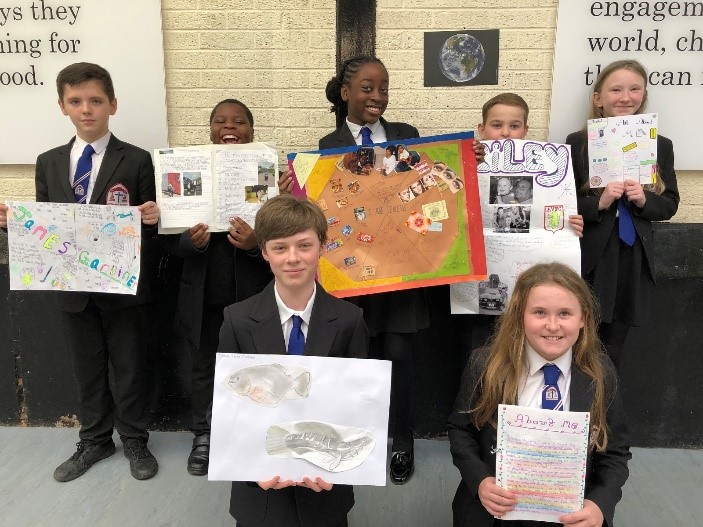 Homework in KS4 (Years 10 and 11)
Students in KS4 complete weekly homework in every subject that they study.
All homework is revision based and should not be new learning. Knowledge organisers are provided for students to use to help them with the completion of homework.
Homework completion is monitored by form tutors each week.
What support is available? 
Students who have not attempted two or more homework tasks in a week are  required to attend 'Homework support' which takes place on a Wednesday from 15.45 until 16:00 in the library/room 13. Students are required to stay until they are up to date on their homework. Homework support is staffed by members of staff who are there to help students with their homework. Students can voluntarily attend this session if they would like to.
Students can also attend homework club in the LSC after school on Mondays, Tuesdays and Thursdays if they would like support in completing their homework.
How can parents/carers support their children?

1. Set up a home learning-friendly area. Make sure they have a well-lit place, quiet place to complete home learning.
2. Schedule a regular study time. Some children work best in the afternoon, following a snack; others may prefer to wait until after dinner.
3. Check your child's home learning at least weekly. At Key Stage 3, you must sign their home learning book weekly.
4. Keep distractions to a minimum. This means no TV, loud music, or phone calls. (Occasionally, though, a phone call to a classmate about an assignment can be helpful.)
5. Be a motivator and monitor. Ask about assignments, quizzes, and tests. Give encouragement, check completed home learning.
6. Praise their work and efforts. Mention academic achievements to friends and relatives.
7. If there are continuing problems with home learning, get help. Contact your child's head of year or their subject teacher via email.
For more information please see our home learning policy: