At Cardinal Wiseman, students across all year groups are invited and encouraged to join a residential retreat each year. We as a school have built an excellent reputation with our Diocesan retreat centres as well as those in other Diocese and staff and students alike often say that their residential is the highlight of their year.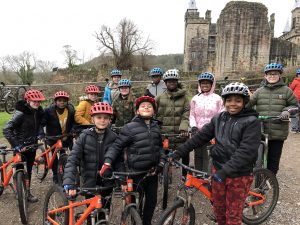 Y7 - Alton Castle 
Our Y7s get the chance to go to Alton Castle, a Diocesan retreat centre set in the beautiful Staffordshire countryside. Students get to stay in the Gothic, 19th Century castle for two nights and spend their days taking on exciting outdoor challenges such as: bike rides, treks, archery, rock climbing and so many more! The centre prides itself in the opportunity to experience and grow a relationship with God whilst challenging ourselves and spending time with others who are doing the same. 
63 students took part in this opportunity in February 2020.  
Going to Alton Castle in my first year at Cardinal Wiseman let me acquire friends that I know will support me through anything. Also Alton Castle is a fun way to show off who you really are away from your school work.If you have never been to Alton Castle then I would suggest it to anyone, being faithful or non religious. - Ben Y8
Y8 - The Briars 
Y8 head out of the Birmingham Diocese and into Nottingham for their residential at The Briars. Like Alton Castle, The Briars is able to boast the beautiful countryside of Derbyshire and a key part of this retreat is rambling through and taking in the views. At The Briars, students experience a number of different ways to pray and to live out their faith - they are encouraged to discuss difficult topics they may be facing in our modern world as well as playing plenty of games, other fun activities and spending time as a community.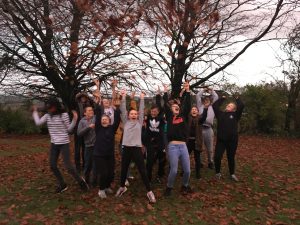 53 students took part in this opportunity in December 2019.
My experience at the briars was amazing from the people I met there, to the places we slept in. What I mostly enjoyed about my time at the briars was the fact that I was able to experience all of this with my friends. On our last day at the briars we had a special mass in which all of the team helped us lead, we all brought our individuality to the mass which was extremely special as we all felt included in every way. - Lilly Y9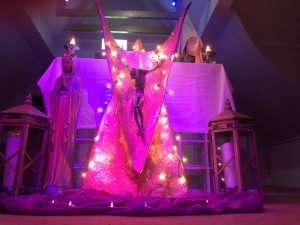 Y9 & Y10 - Soli
Both Y9 & Y10 go to Soli, another diocesan retreat centre just down the road from Alton Castle boasting the same amazing scenery. Soli offers the added bonus of a trip to Alton Towers as part of their retreat so students are able to spend the day at the theme park before heading back to the house to take part in outdoor activities, interactive escape rooms, bubble football and more. They also experience a number of different types of prayer and reflection with the youth volunteer team who are often only one or two years older than our students.
Soli is all about the individual learning more about themselves, their faith and their relationships with one another and with God. Even though Y10 return to the same retreat centre after Y9, their retreats are tailored and therefore offer plenty of new content and activities. 
"I loved soli, it was an amazing way to escape my daily life, strengthen my friendships and have some fun as well as learning further about my faith. I guess you could say it put the 'treat' in retreat!" - Shoana Y10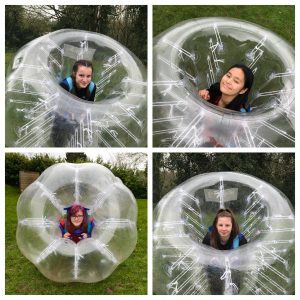 40 Y9 & 40 Y10 are due to go to Soli in March and April of this year, 2020. Students also take part in a number of inhouse retreats throughout the year. Our most recent retreat day was based on the work of UNICEF and specifically their work on the UN Convention of the Rights of the Child - working towards our UNICEF Rights Respecting Schools award.