At Cardinal Wiseman, we recognise the importance of following the call of Jesus to live our lives with a commitment to the greater good. Through being committed to works of charity, we are developing in children their understanding of the responsibility that has been placed upon us to do what we can to show our support and solidarity with all members of God's family. Our commitment to the support of those less fortunate than ourselves leads us to support both local, national and international organisations and charities in their work with those in need.
"Charity work at Cardinal Wiseman is really fun and very interactive."
Lois (Yr 8 pupil)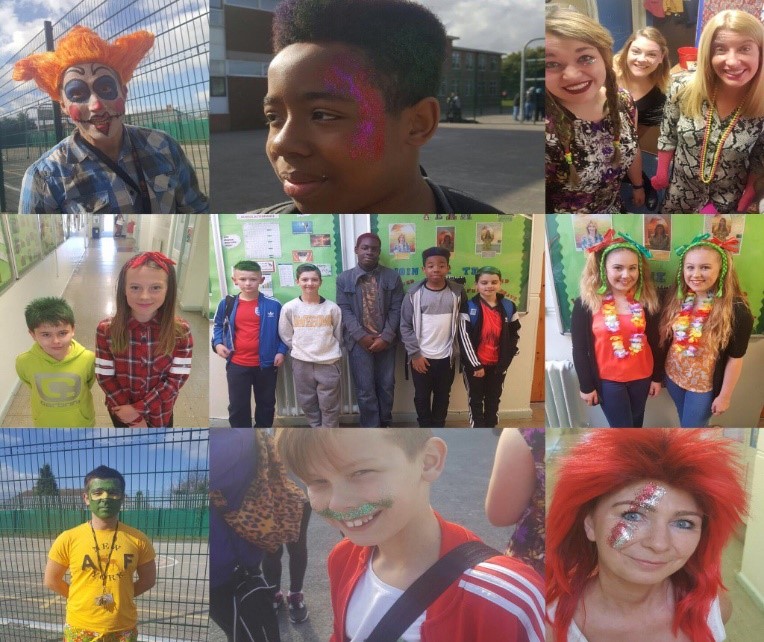 CAFOD
Every year we participate in the CAFOD Harvest Fast Day, not only as a way of raising funds for CAFOD, but also as a way of growing in faith and in understanding of some of the issues faced by the World's poor.
Pupil's also spend time learning about the work of CAFOD in their RE lessons, and CAFOD resources are regularly used to support assemblies, liturgies and prayer time.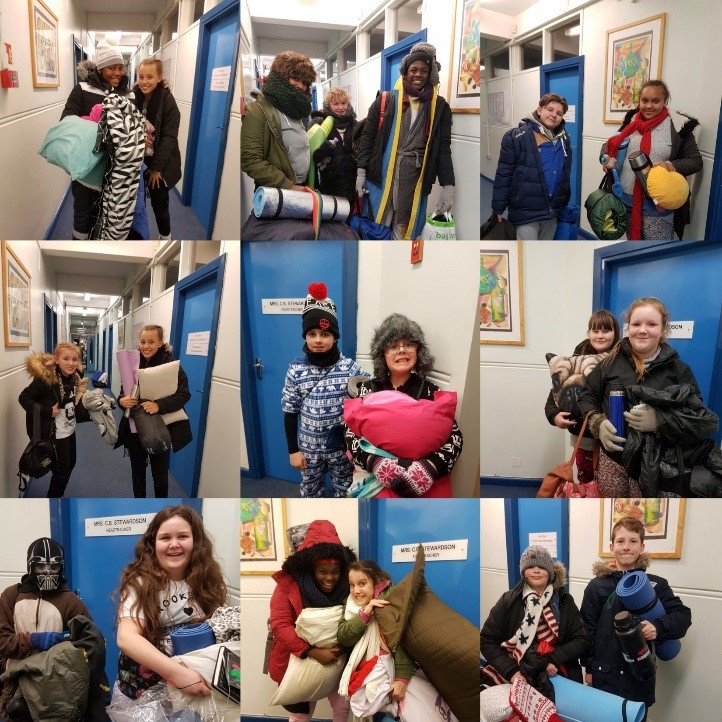 The Big Sleep Out- St Basil's
The event on Friday 18th November 2016, aimed to raise awareness of youth homelessness and the pupils worked incredibly hard to raise over £1,100. It was a brilliant experience to be a part of, watching our young people show such compassion and love for people that they may never meet and having the opportunity to make such a great impact to the work of St Basil's.
Macmillan Cake Sale
As part of the World's Biggest Coffee Morning and to raise funds for Macmillan Cancer Support, Cardinal Wiseman organised a cake sale. We wanted to join in this national event to show our support. All children and staff were invited to attend.  Every cake we have sold helps to support someone affected by cancer. Together we can make sure that no one faces cancer alone. The final sum raised was £211. Well done to all who contributed!!
The Jimmy Mizen Foundation
We as a school always strive to provide new and different opportunities for our students. Therefore, we organise a prayer vigil/sleepover in school for all Year 11 pupils and we raise money for the Jimmy Mizen Foundation. Jimmy Mizen was a 16 year old school boy from Lewisham, South East London who lost his life in an unprovoked attack in a bakery.
We begin our evening with a presentation and reminder about the Jimmy Mizen story and why we had gathered together. We then began a reflective prayer liturgy where students and staff visited small prayer stations in the school hall, one to cleanse us of our worries, one to consider our future dreams and goals, one to reflect on our friendships and memories and one to write a personal letter to God. We finished the session with positive thoughts and messages to each other.
Next on the agenda was developing and building friendships and relationships. Students were then able to spend time together, chatting, watching films, eating, dancing and having fun!!
"It's always lovely to see a school full of smiles."
Miss Smith ( Behaviour Team)
"Charity work in school helps me think about the way others live and inspires me to help."
Liam Thomas ( Lay Chaplain)